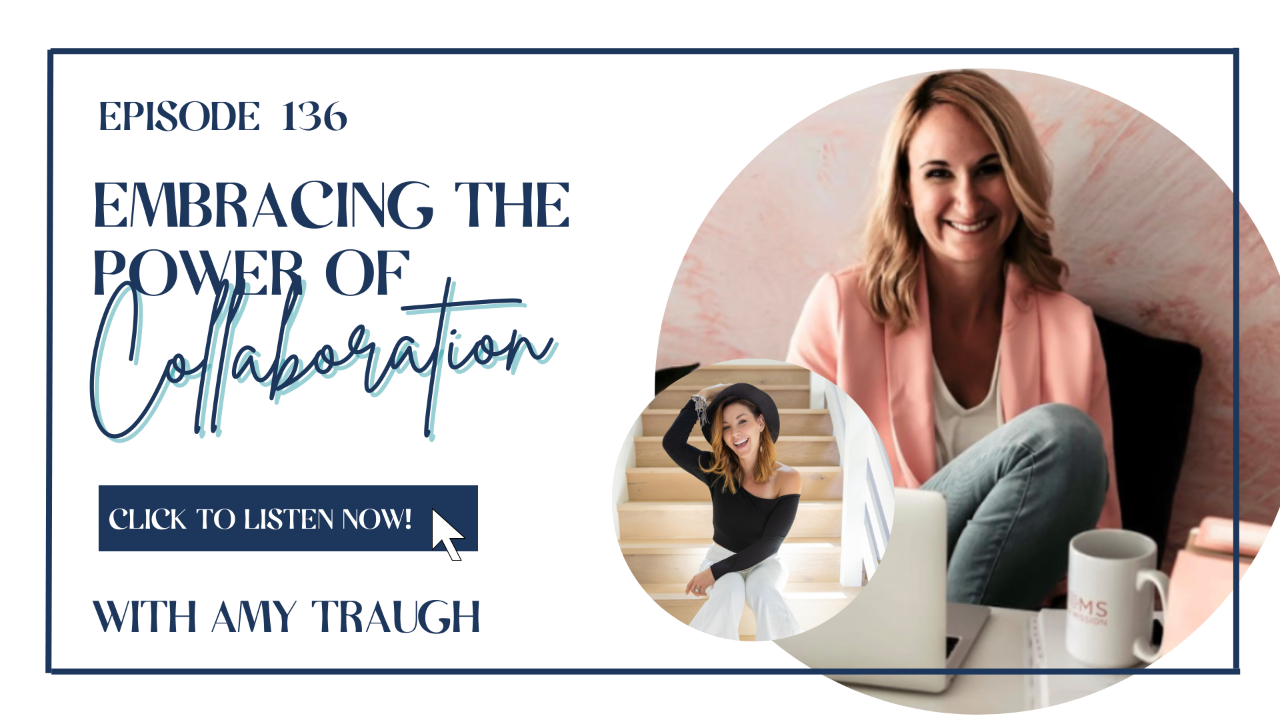 136 | Embracing the Power of Collaboration with Amy Traugh
Sep 15, 2023
In this episode of the Digital Business Evolution podcast, Jess is joined by Amy Traugh, sharing her inspiring journey and valuable insights. Join us as Amy reveals how surrounding herself with like-minded individuals transformed her perspective and propelled her to dream bigger. Get ready to learn the power of viewing others as allies rather than competition, as Amy takes us on a journey of faster growth and unwavering support.
Amy delves into the importance of cultivating an experimental mindset and detaching from outcomes, making the journey easier and more enjoyable. Jess and Amy also go over the key to granting yourself permission to succeed and how failure can lead to redirection and unlimited possibilities. Don't miss out on this conversation filled with so many mic drops, valuable takeaways, and actionable strategies.
As always, cheers to your evolution!
Key Takeaways:
Learn about the impact of being around like-minded individuals.

Learn the importance of self granted permission to succeed!

Learn how to overcome the need for external validation.
Key Timestamps
[9:01] – Entrepreneurship is a personal and professional journey
[23:14] – Eliminating distractions and focusing on strategic action
[39:41] – Reflect, improve and adapt
[44:24] – How a silent launch can lead to improvement
[46:00] - Empowering mompreneurs!
Episode Quotes
"If you are not happy in your current circumstances…change isn't easy but you do have a choice. Make the choice to make the change and your life will never look the same" - Amy Traugh

"When you have such a strong why, your why is bigger than your excuses. Then you hold yourself accountable and that keeps you going." - Amy Traugh
Episode Resources
📸 Current Gear/Camera Setup
Connect with Amy Traugh