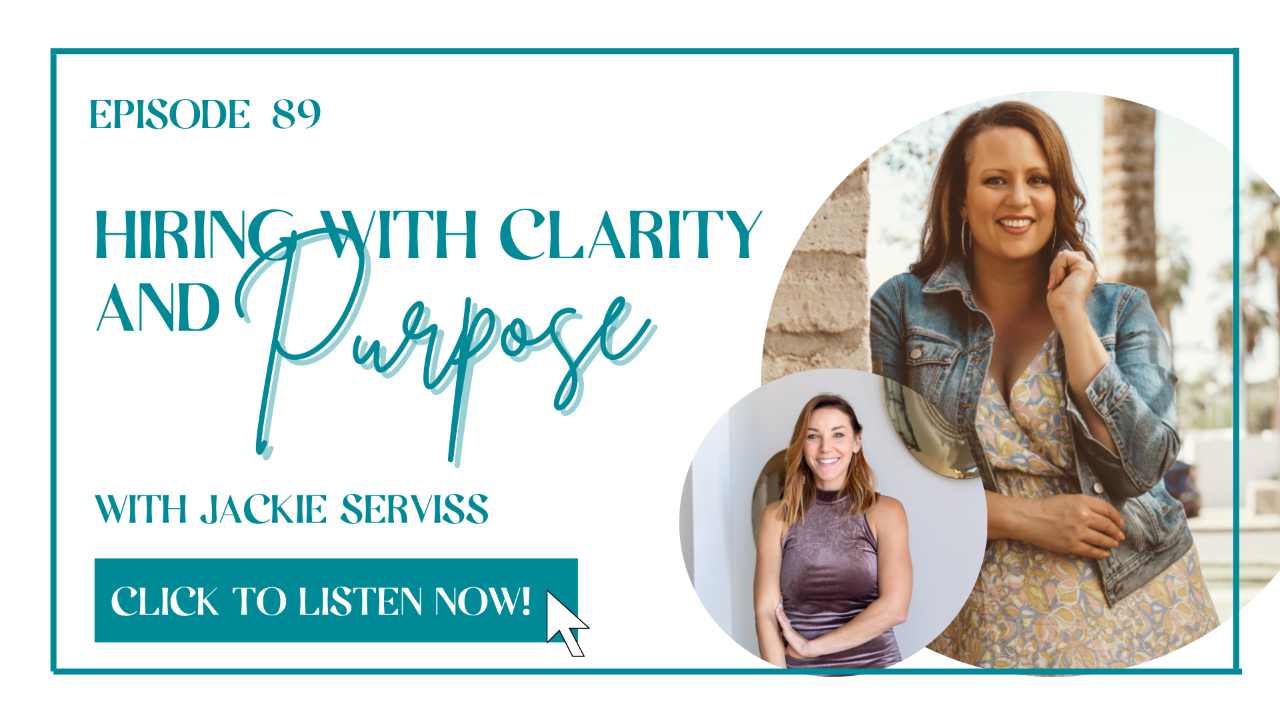 89 | Hiring with Clarity & Purpose with Jackie Serviss
Mar 11, 2023
In this special episode of the Digital Business Evolution Podcast, Jess and her friend Jackie Serviss do a live interview swap! This candid coffee conversation is filled with lots of laughs and fun but also incredible stories of impact, transition, and what it takes to run a successful business.
Jackie Serviss is a seasoned human resource executive with over a decade of experience assisting leaders and aligning together people strategies and talent acquisition. Through the power of people, Jackie builds teams and creates sustainable impact. Learn today all about not only Jess's story from pain and rock bottom to successful business owner, but also Jackie's story of similar experiences after suffering from a brain tumor and feeling unfulfilled in the 9-5 corporate America life.
As always, cheers to your evolution!
Key Takeaways:
Learn to be the best leader and build the best business structure for you and your team.

Learn about following your intuition and getting over your fears.

Learn to stop putting your business before your mission!
Key Timestamps
[5:28] – From Teacher To Millionaire;
[16:36] – Jess's Current Business Structure;
[21:56] – What Is Leadership;
[31:56] – From Corporate America To Building A Business;
[41:18] – Listening To Intuition And Getting Over The Fear;
[53:26] – Common Mistakes Of Creating A Vision And Hiring;
Episode Quotes
"I didn't come from that world. I'm just here now because I've continuously said yes, I've tried things, i've failed more times than maybe someone listening and that's what we tell our clients all the time." - Jessica DeRose

"Our job when we become leaders is to lead our people and those people are running our business." - Jackie Serviss
Episode Resources
Connect with Jackie Serviss
Instagram: @Jackieserviss
Podcast: @TheJackieServissShow
Connect with Jess
Instagram: @iamjessicaderose
TikTok: @iamjessicaderose
YouTube: Jessica DeRose